Polymer Inground Pool Shapes
We carry various shapes and sizes of polymer inground pools which allows you to create a luxurious and inviting setting for many great get-togethers. You and your family will be able to enjoy your backyard for many years to come.
Please Note: Not all pool shapes and sizes are available for purchase.
Crescent

| Size | Area/Ft.Sq. | Gallons |
| --- | --- | --- |
| 15'5"x27'2" | 386' | 11,500 |
| 15'5"x32'8" | 470' | 13,800 |
| 18'x36'3" | 602' | 21,700 |
Gemini

| Size | Area/Ft.Sq. | Gallons |
| --- | --- | --- |
| 15'5"x27'2" | 406' | 11,500 |
| 15'5"x32'8" | 499' | 13,800 |
| 18'x36'3" | 627' | 21,700 |
| 20'x40'1" | 791' | 31,400 |
---
Lagoon
| Size | Area/Ft.Sq. | Gallons |
| --- | --- | --- |
| 15'5"x32'9" | 632' | 22,800 |
| 18'x36'1" | 791' | 33,400 |
| 20'x40'1" | 929' | 55,600 |
Lazy L

| Size | Area/Ft.Sq. | Gallons |
| --- | --- | --- |
| 14'x28'2" | 375' | 10,800 |
| 16'x32' | 477' | 13,400 |
| 18'x39'9" | 663' | 22,600 |
| 20'x42'1" | 777' | 26,100 |
---
Mountain Lake

| Size | Area/Ft.Sq. | Gallons |
| --- | --- | --- |
| 15'5"x32'5" | 459' | 13,600 |
| 18'x35'10" | 565' | 22,900 |
| 20'x39'11" | 757' | 30,000 |
Oval
| Size | Area/Ft.Sq. | Gallons |
| --- | --- | --- |
| 15'5"x30'6" | 418' | 14,600 |
| 18'x36' | 578' | 20,000 |
| 20'x40' | 730' | 26,000 |
---
Patrician
Patrician 6" Radius
Size
Area/Ft.Sq.
Gallons
16'x18'
425'
15,600
16'x32'
489'
21,700
Patrician 2" Radius
Size
Area/Ft.Sq.
Gallons
18'x36'
617'
27,500
20'x40'
763'
33,900
Rectangle I
| Size | Area/Ft.Sq. | Gallons |
| --- | --- | --- |
| 12'x24' | 288' | 8,500 |
| 14'x28' | 392' | 11,100 |
| 16'x32' | 512' | 18,400 |
| 18'x36' | 648' | 22,300 |
| 20'x40' | 800' | 28,800 |
---
Rectangle II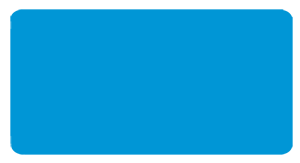 | Size | Area/Ft.Sq. | Gallons |
| --- | --- | --- |
| 12'x24' | 288' | 8,500 |
| 14'x28' | 392' | 11,100 |
| 16'x32' | 512' | 18,400 |
| 18'x36' | 648' | 22,300 |
| 20'x40' | 800' | 28,800 |
Rectangle III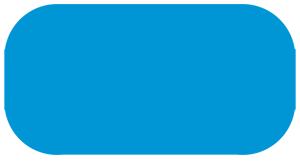 | Size | Area/Ft.Sq. | Gallons |
| --- | --- | --- |
| 12'x24' | 274' | 8,100 |
| 14'x28' | 378' | 10,800 |
| 16'x30' | 498' | 18,000 |
| 18'x36' | 634' | 21,900 |
| 20'x40' | 786' | 28,400 |
---
Roman I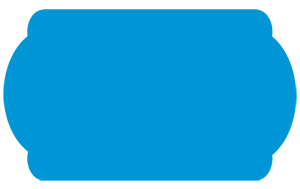 | Size | Area/Ft.Sq. | Gallons |
| --- | --- | --- |
| 16'x27'11" | 402' | 15,600 |
| 16'x31'11" | 466' | 17,300 |
Roman II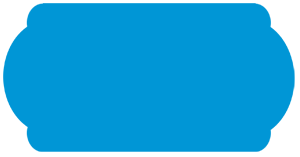 | Size | Area/Ft.Sq. | Gallons |
| --- | --- | --- |
| 18'x35'11" | 588' | 19,300 |
| 20'x39'11" | 728' | 27,300 |
---
Seville
| Size | Area/Ft.Sq. | Gallons |
| --- | --- | --- |
| 14'6"x28'6" | 377' | 10,600 |
| 16'6"x32'6" | 500' | 18,00 |
| 17'11"x35'11" | 594' | 20,600 |
| 19'11"x39'11" | 745' | 27,00 |
Square L

| Size | Area/Ft.Sq. | Gallons |
| --- | --- | --- |
| 14'x24'x28' | 488' | 13,200 |
| 16'x26'x32' | 628' | 16,600 |
| 18'x26'x30' | 632' | 17,100 |
| 18'x28'x38' | 800' | 25,500 |
| 20'x30'x40' | 936' | 29,400 |
---
Summerville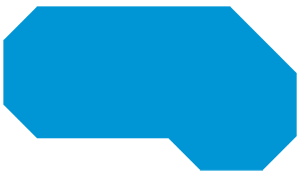 | Size | Area/Ft.Sq. | Gallons |
| --- | --- | --- |
| 16'6"x37'9" | 620' | 20,600 |
| 17'11"x39'10" | 704' | 22,900 |
| 19'11"x39'10" | 784' | 25,700 |